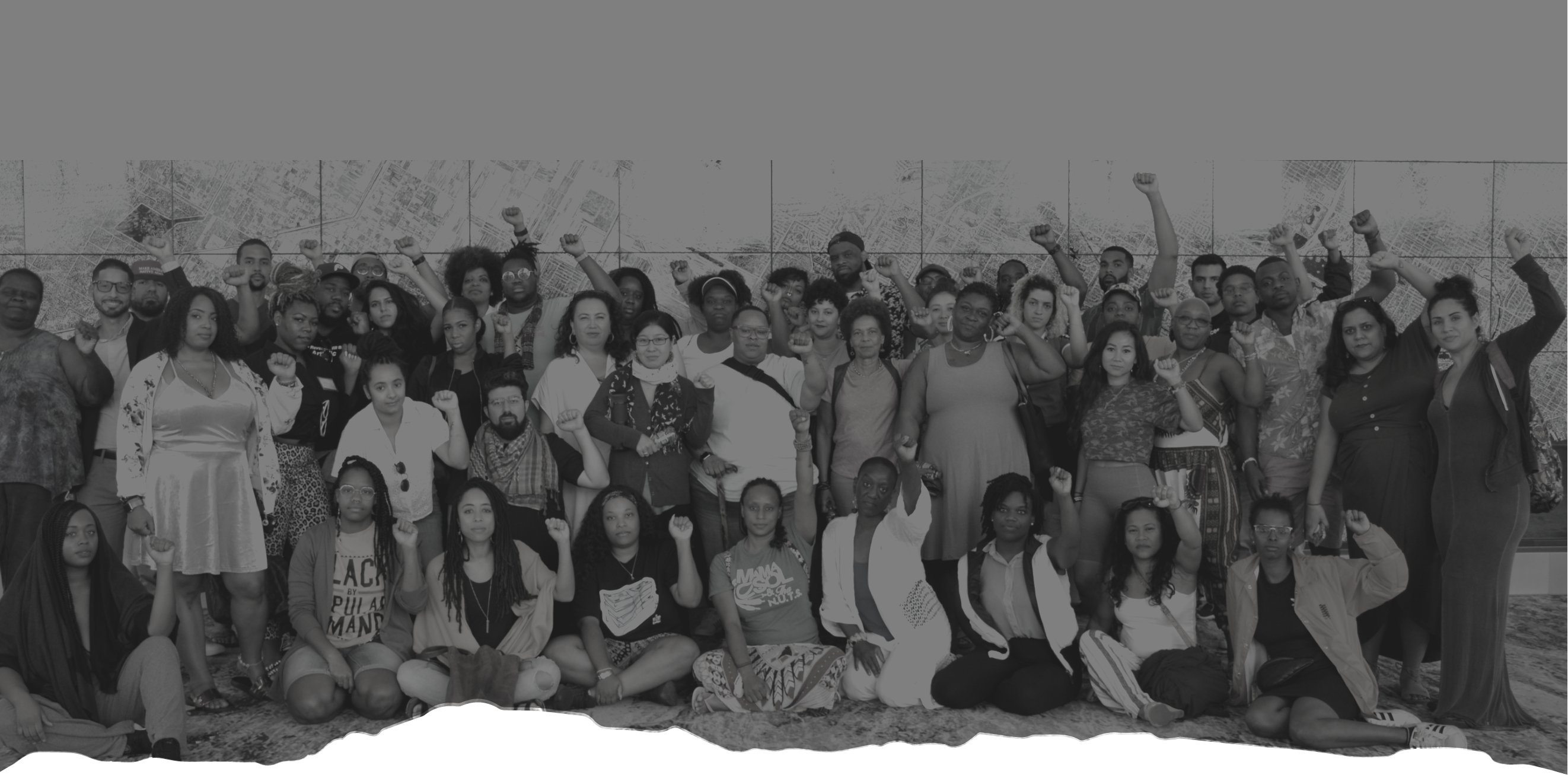 RISING MAJORITY COALITION STATEMENT ON LEAKED SUPREME COURT PLAN TO OVERTURN ROE V. WADE
On May 2, a leaked draft majority opinion, authored by Supreme Court Justice Alito, revealed the Court's plan to strike down Roe v. Wade.
This draft opinion proves that the SCOTUS plans to proceed with an authoritarian, dictatorial decision that will codify into law control over our bodies. It also confirms what we have long known, that the SCOTUS does not care about our lives and will wield its power to deny millions of people access to the abortion care and reproductive care they deserve. 
Now is not the time to surrender to cynicism or defeat. It is a time for clarity, hope, and the building of collective power. We must come together across sectors, across movements, across communities and build the mass multi-racial working class that is required to protect abortion rights. We must register our rage at the Supreme Court's plan to deny our people reproductive freedom. Now is a time to follow the lead of feminist movements and reproductive justice movements around the world who have fought for and won the right to safe abortions, creating the conditions for more wins along the way.
Let's be clear, rich white cis women will continue to have access to abortions while the people most impacted by the denial of reproductive freedoms have been and will continue to be disproportionately poor, working-class, Black, Indigenous, immigrant and undocumented women, queer, trans and nonbinary folks across the country. Together, we must develop a clear strategy of how to protect and defend our communities now, while advancing a long-term vision and strategy for reproductive justice and structural change. 
The rationale for the decision as it is written in the draft reveals its real, sinister intentions: "The inescapable conclusion is that a right to abortion is not rooted in the Nation's history and traditions." We recognize this language as being in the same vein as 'Make America Great Again' – a threat to every right our people and movements have fought for. As abolitionists who are committed to responding to what our communities need, we also see this as a threat to further criminalize our people and their right to bodily autonomy.
This war on our bodies is happening at both the state and federal levels. The Supreme Court decision will essentially empower state legislatures to determine the fate of abortion rights in their state. As of May 3, 2022, 13 states have trigger laws, which mean a ban would immediately take effect in them if Roe v. Wade is overturned. Data shows that up to an additional 23 states are positioned to limit abortion access across the country if the historic 1973 ruling is overturned. These states are moving aggressively to either limit or completely eliminate abortion, and state legislatures are already drafting legislation to ban people from traveling out of state to receive abortion healthcare. Meanwhile, lawmakers at the federal level in Congress have sought to add additional protections to the right to abortion through the Women's Health Protection Act (WHPA), this has so far been unable to clear both chambers of Congress. 
Every one of us knows someone who has had an abortion. Throughout history and across the world, people of all genders have used abortions and other forms of health care to practice reproductive freedom and meet their family planning needs. Eliminating abortion access is just one entry point that paves the way for additional fascist threats to our fundamental human rights, with impacts that will linger for generations if we do not fight back.
To learn more text 90975 to Majority.
Sign up today to join The Rising Majority!