LIVESTREAM EVENT
May 14, 2021 6:00PM EST
From Palestine to Colombia: No One Is Free Until We're All Free a National Call to Action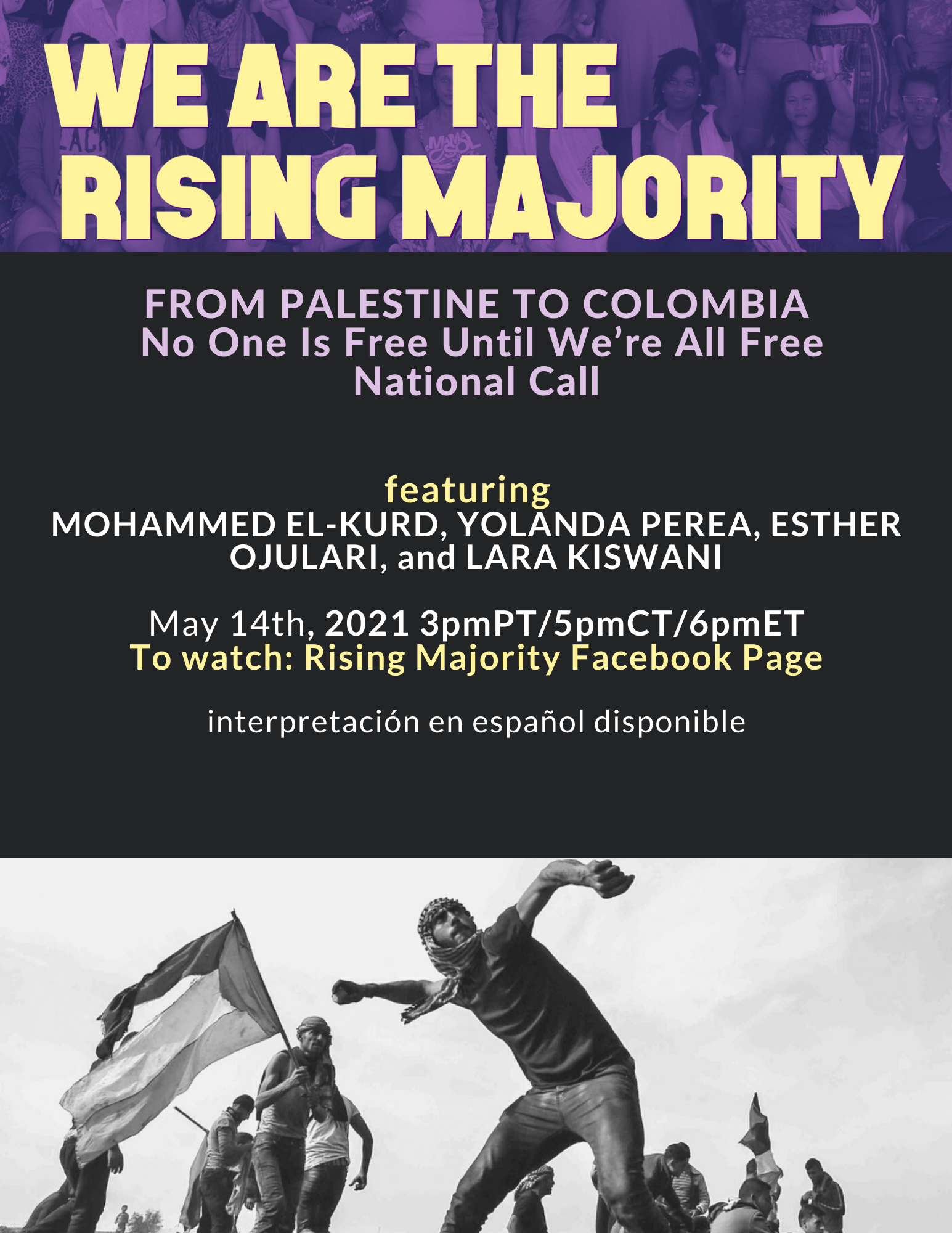 Join Rising Majority Friday May 14th at 3pmPT/5pmCT/6pmET for our national call From Palestine to Colombia: No One Is Free Until We're All Free a National Call to Action.
We will be joined by Palestinan Organizers to hear directly about the recent events of settler colonialism and ethnic cleansing attacks against the Palestine and the murders within the Sheikh Jarrah community. We will also hear from Afro-Colombian organizers and scholars who will provide context on the attacks against Afro-Colombians and indigenous freedom fighters.
We will discuss the intersections between both countries in terms of the role of US imperialism and white supremacy in the state sanctioned violence we are witnessing. As protests continue to emerge this weekend we will also discuss the immediate actions we can take to be in solidarity with the decades long struggle in both Palestine and Colombia against the US imperialist agenda.
There are no upcoming events