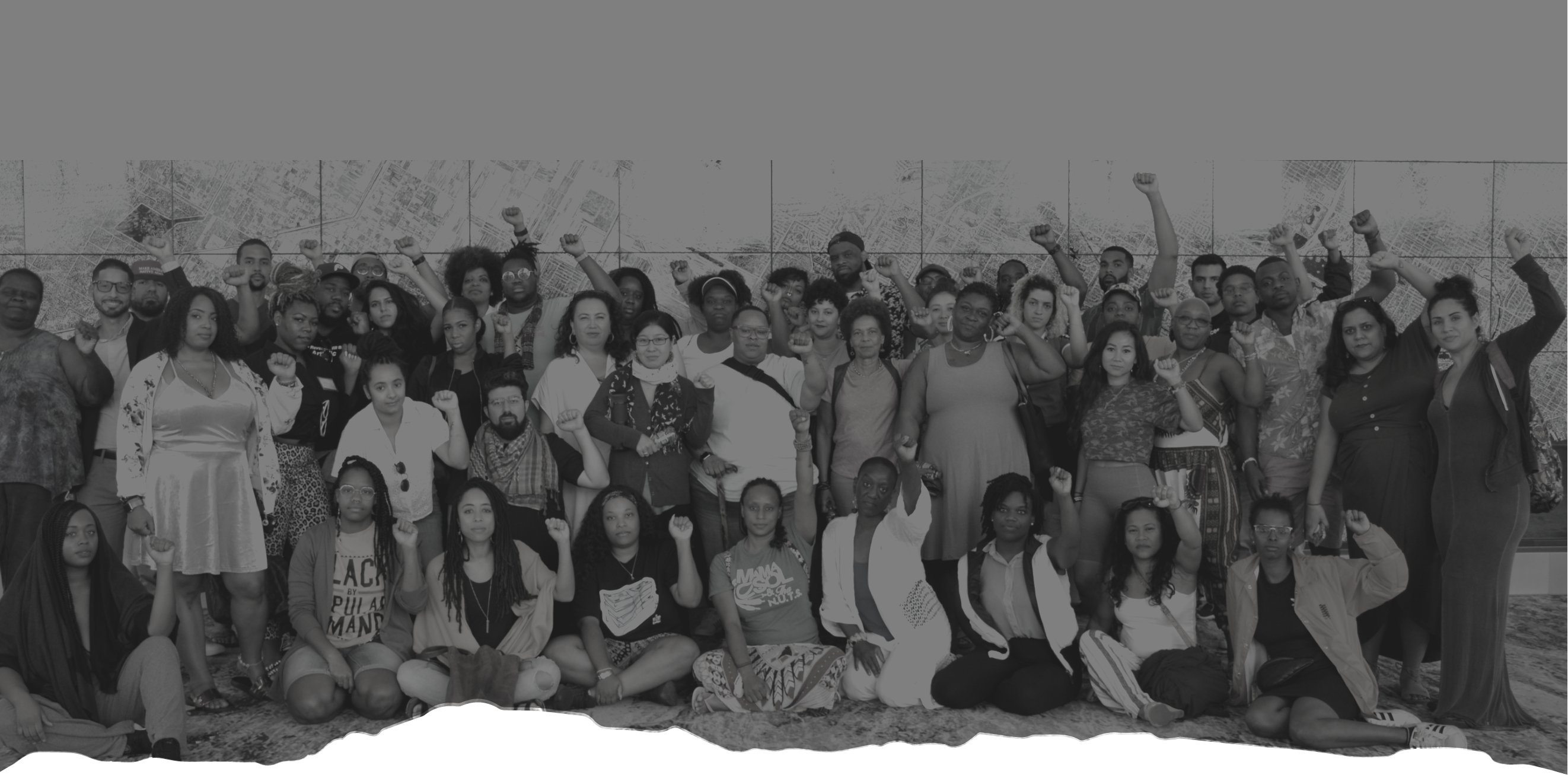 2021 SPRING EVENTS: A LOOKBACK
This Spring we've been busy at The Rising Majority. In the face of anti-Asian hate and international state violence from Columbia to Palestine to Ohio, we have continued to ask ourselves what does it mean to be in authentic mutli-racial solidarity? What does it mean beyond a statement, beyond a moment, beyond a news cycle? This Spring we have experimented with what this type of solidarity can look like. We've held film screenings, panel discussions, and arts and healing classes. We have challenged ourselves to lean into community and to trust that we have everything we need to survive.

In April we invited you all- our Rising Majority community- to an intimate film screening of American Revolutionary, honoring and educating about the life of Asian American activist Grace Lee Boggs. The screening was a part of our response to the horrific and heartbreaking surge in violence we've seen this past year against Asian Americans across the US. We held a panel discussion afterward moderated by Eva Cardenas of The Ruckus Society that grappled with what nuanced mutli-racial solidarity can look like when we are in right relationship with each other. The conversation took place between the film's creator Grace Lee, Nikita Mitchell RM's fearless national coordinator, and Holly Yu, a youth organizer with Asian Youth Promoting Advocacy and Leadership.
In May we saw struggles against state sanctioned violence increase across the world, from Colombia to Palestine. As a community committed to resistance and freedom for all, we asked you to show up in solidarity to an urgent discussion with poet and Palestinan activist Mohammed El-Kurd, organizer with Arab Resource & Organizing Center Lara Kiswani, Afro-Colombian organizer Yolanda Perea, Black scholar and PhD student Harrinson Cuero, and activist with Special Jurisdiction for Peace (JEP), Esther Olujari. We learned from these organizers what has been happening on the ground, how it intertwines with the struggles we face locally, and what the immediate calls to action are.

We know that our struggles in the US are intertwined with struggles globally. We know that the fight towards an end to policing of all forms, a livable wage and the destruction of racial capitalism can not be won in a vacuum. The evidence that our struggles are intertwined is showcased clearly in how the US and Israeli police forces collaborate and train to more effectively surveill, harass and kill our people. The evidence is seen in how the U.S has used our tax dollars to support wars and genocidal efforts in Palestine, Colombia and beyond.

Even as the media focus on these issues begins to wane, we are committed to amplifying the voices of Palestinian and Columbian organizers. We are committed to this long haul fight to liberation and towards a world free from settler colonialism and state violence.
At the end of May we wanted to acknowledge the year it had been. This year we had taken to the streets to protest police murders and in support of #DefundPolice, had held hard conversations with our families and communities about the reality of democracy in the United States, and took action digitally to pressure the federal and local governments to invest in our communities in the midst of a global pandemic.

We worked tirelessly. We stretched into uncomfortability, interrogated our values and recommitted to this long protracted struggle for freedom again and again and again. In the midst of on-going attacks and loss, we remained firm in our vision and won many changes over the course of the year.

To this end, in late May we invited you to honor and acknowledge this year of resistance with a series of three resiliency classes. The classes we offered were grounded in arts and healing, they provided a moment of reflection and restoration in service to the fight ahead. We also recognize though that resilience is something we cultivate out of a need to survive that which oppresses us. In this series we held that closely and side by side with a desire to care for ourselves and one another. The classes we offered wove together the care that we need to build resilience with a recognition that we must dismantle that which forces us to be resilient in the first place.

It has been an honor to work and play in community with you this Spring, stay tuned with us to learn more about what we have coming up this Summer!
To learn more text 90975 to Majority.
Sign up today to join The Rising Majority!